September is Suicide Prevention Month
---
The Logo

[download here]
Thank you to Jeni Olsen for creating the logo for the council!


Other Assets:

[download here]


[download here]
Council meetings are held the 2nd Tuesday of each month from 5:30-7:30 at


Health & Human Services Agency
2751 Napa Valley Corporate Dr., Napa, Building A, first floor, Oak Conference room
For more information contact Michele Farhat at mfarhat@aldeainc.org or Bill Carter at bill.carter@countyofnapa.org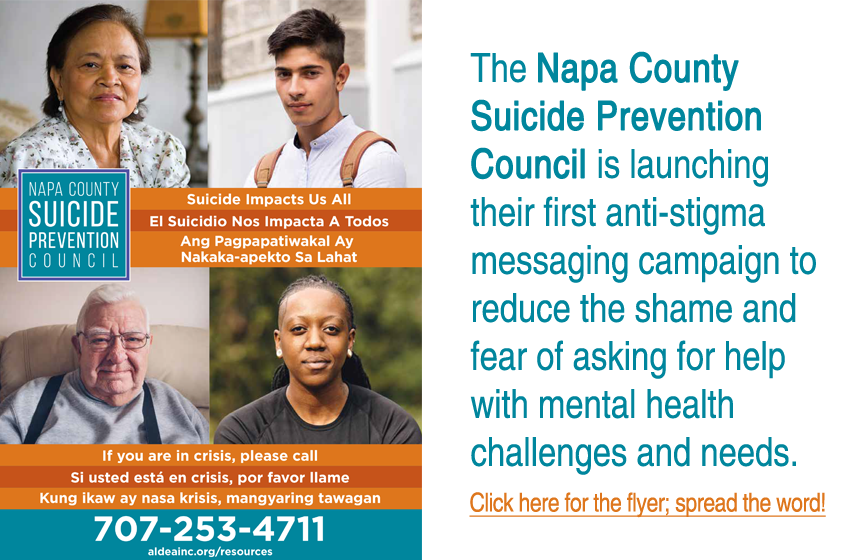 We have been partnering with Napa County Mental Health on the Suicide Prevention Council of Napa County, and we were thrilled to receive Stan Collins as a guest speaker for the "Talk Save LivesTM - An Introduction to Suicide Prevention" conference.
Click here for the presentation's slides
Stan Collins
Stan Collins has worked in the suicide prevention field for over 19 years. He has presented or provided training to over 650,000 adults and youth on the subject of suicide prevention including medical professionals, military, law enforcement, school staff and community members. In 2001, he testified before a United States Senate Subcommittee on the topic of youth suicide. Currently he is working as a consultant in the field, focusing on technical assistance in creation and implementation of suicide prevention curriculums and strategies. Stan is a former Lifeguard and Emergency Medical Technician with the City of San Diego Fire-Rescue Department. Stan is co-author of the Know the Signs Training Resource Guide for Suicide Prevention in Primary Care toolkit, and author of the San Diego County Suicide Prevention Gatekeeper Training for First Responders.
Gordon Doughty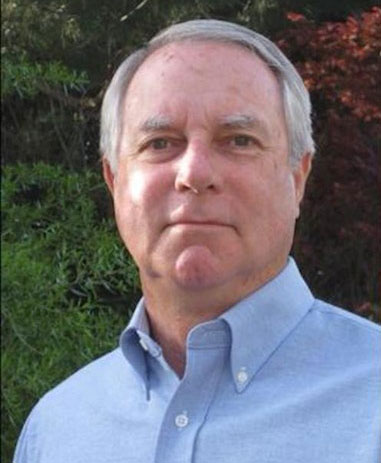 On average, one person dies by suicide every two hours in the state of California. Over twice as many people die by suicide in California annually as by homicide. Gordon Doughty, a co-chair of AFSP's California Public Policy Committee is on the board of the American Foundation for Suicide Prevention, the largest suicide prevention organization in the United States. A resident of the San Francisco Bay Area, Doughty has been involved with AFSP since losing his daughter to suicide in 2004.


Click here for Gordon Doughty Presentation