Become a Foster Parent
Open your heart and share your family by becoming a foster or adoptive parent. Aldea is looking for people who want to provide a supportive family for children who cannot safely live with their parents or relatives.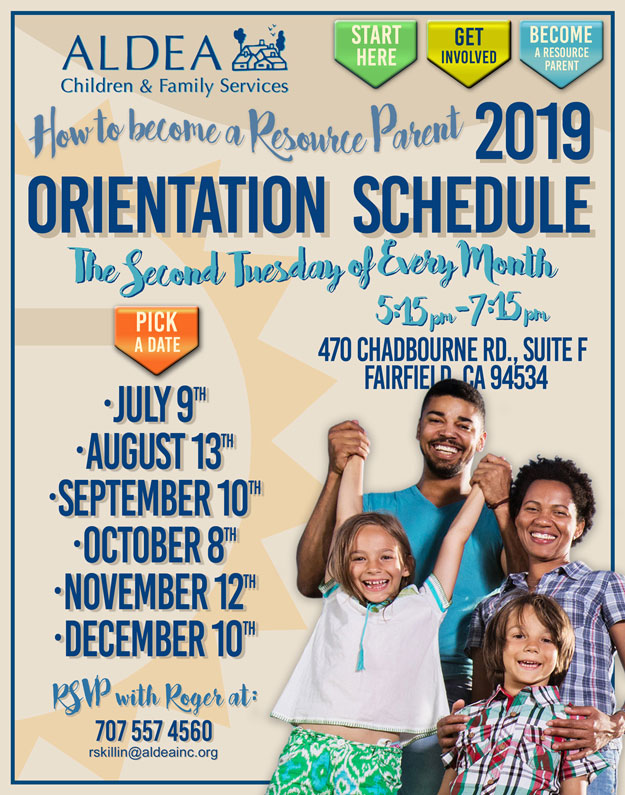 Why should you become a foster parent with Aldea?
We provide an individualized approach to certification, supporting you through the process
We help your foster family thrive by providing training, support groups, activities and special events, and even 24-hour assistance
We believe that good foster parents don't all look the same. Aldea foster parents are homeowners and renters; first-time and experienced; and are single, domestic or married partners, and parent-adult child teams.
To learn more about how to become a foster or adoptive parent, please check our Frequently Asked Questions (FAQ) About Foster Parenting and Frequently Asked Questions (FAQ) About Adoption.

To talk to us about how to become a foster or prospective adoptive parent, contact:
Roger Skillin
Approval Specialist
(707) 557-4560