Aldea means "little village"
Aldea, which translates to "little village," received its name as a result of our unwavering value of collaboration. It is only through our partnerships with YOU—supporters, volunteers, businesses, schools and organizations—that Aldea is able to improve lives and create bright futures.
Since 1972, Aldea has served people who face financial, mental, cultural and other barriers to quality mental health and support services. What started as a group home for adolescents has expanded to serve more than 3,900 people each year in Napa and Solano counties.
Timeline
Aldea's Visionary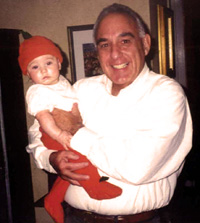 Allen Ewig, who served as Executive Director for 33 years, led Aldea as it grew from a fledgling organization, to one of the most impactful human service agencies in the region. Raised in the projects of Brooklyn, New York, Allen passionately dedicated his life to providing quality treatment services that helped thousands of families and children heal from abuse, trauma and other life challenges. Despite his premature passing, Allen's commitment to collaboration has remained a core Aldea value: we can only help our neighbors by working together.