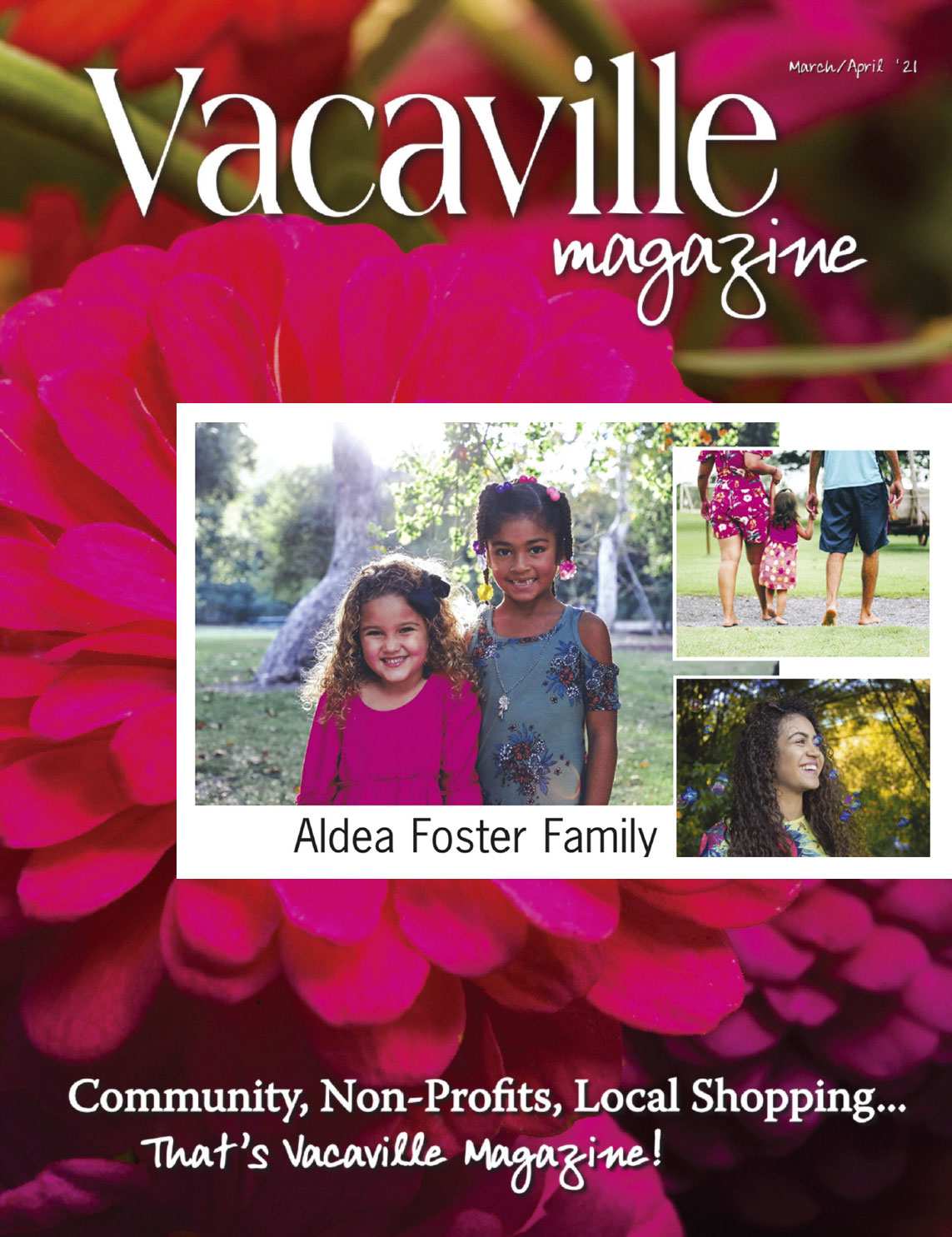 When children are in danger of abuse or neglect in their homes, county agencies must intervene and remove them from their families. The instability and harm many of these children suffer can cause trauma that requires help that foster families, supported by Aldea staff, can provide. By placing these children in a safe and caring foster home, Aldea ensures they get the support they need to heal.
Aldea is the essential community partner for children and families. The experience and support of Aldeas highly trained and committed staff has helped many families successfully support foster children and adoption. One example is an Aldea foster family, who recently moved out of state, that cared for seven foster children, who had all been removed from their homes due to varying types of trauma. They each had their own unique needs and challenges, but had been brought together to share one loving home.
Steve and Michelle Kiefer worked with Aldea for several years, fostering children with a wide range of mental, emotional, and physical challenges. They acknowledge they could not effectively support their kids without a network of responsive experts on the journey with them.
"If you can leverage what you have to influence the life of just one child and the way they see themselves, through such a vulnerable season of their life, you'll be forever grateful that you did" Steve adds, "Aldea is there with ongoing support when you need it, to make sure both you and your kids can be hopeful about the future."
Aldea has walked with the Keifers from day one to help provide individualized care for each child, as well as the holistic support needed for the entire family to thrive.
In critical moments, the company of trusted experts from Aldea makes all the difference in the lives of children and families. To keep supporting foster children, we rely on the community to become approved as loving, supportive and trained foster families. Making a real difference in the lives of children who need help begins with simply a willing heart and a commitment to care.
If you are interested in becoming an Approved Resource Family with Aldea or have any questions regarding foster care and/or foster to adopt programs, fill out a pre-orientation questionnaire online. You can also attend a live orientation via Zoom, held on the second Tuesday of every month from 5:15 pm to 7:15 pm. Our Family Recruiter, Holly Carter, is available to answer any questions about the process of becoming an Approved Resource Family and to support you throughout the process. She can be reached at 707-557-4560 or email approvals@aldeainc.org.
For all information, visit our website at aldeainc.org.
When children are welcomed into a safe and loving home, they find both short-term comfort and long-term resilience.