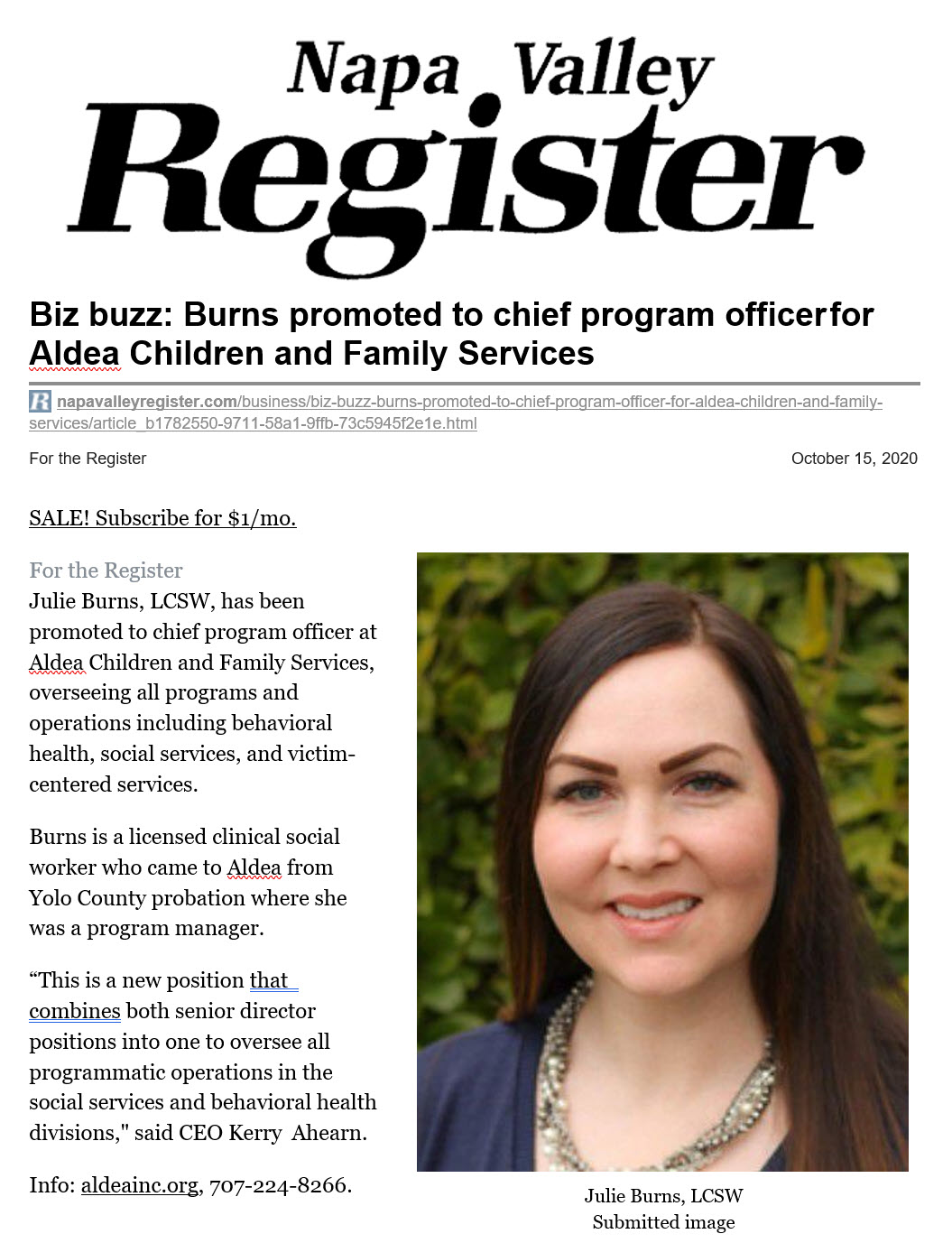 Julie Burns, LCSW, has been promoted to chief program officer at Aldea Children and Family Services, overseeing all programs and operations including behavioral health, social services, and victim- centered services.
Burns is a licensed clinical social worker who came to Aldea from Yolo County probation where she was a program manager.
"This is a new position that  combines both senior director positions into one to oversee all programmatic operations in the social services and behavioral health divisions," said CEO Kerry Ahearn.