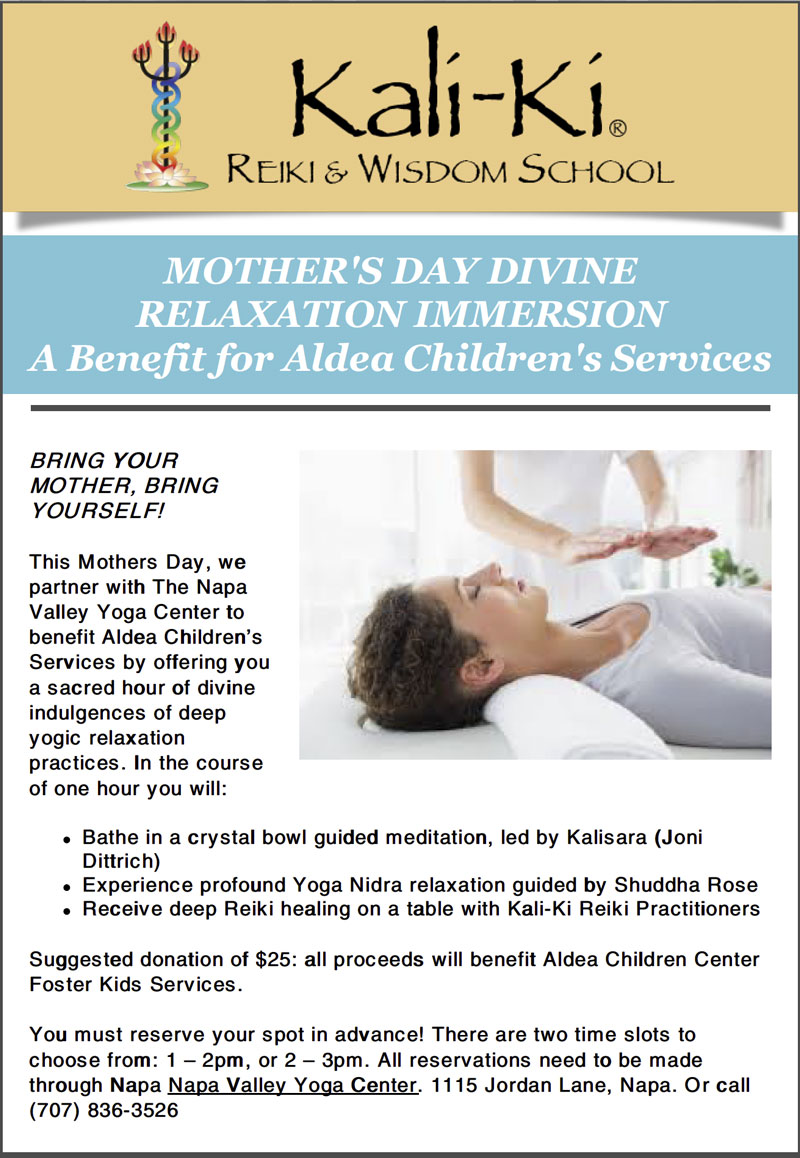 BRING YOUR MOTHER, BRING YOURSELF! RESERVE NOW

This Mothers Day, we partner with The Napa Valley Yoga Center to benefit Aldea Children's Services by offering you a sacred hour of divine indulgences of deep yogic relaxation practices. In the course of one hour you will:
Bathe in a crystal bowl guided meditation, led by Kalisara (Joni Dittrich)
Experience profound Yoga Nidra relaxation guided by Shuddha Rose
Receive deep Reiki healing on a table with Kali-Ki Reiki Practitioners
Suggested donation of $25: all proceeds will benefit Aldea Children Center Foster Kids Services.
You must reserve your spot in advance! There are two time slots to choose from: 1 – 2pm, or 2 – 3pm. All reservations need to be made through Napa Napa Valley Yoga Center. 1115 Jordan Lane, Napa. Or call (707) 836-3526