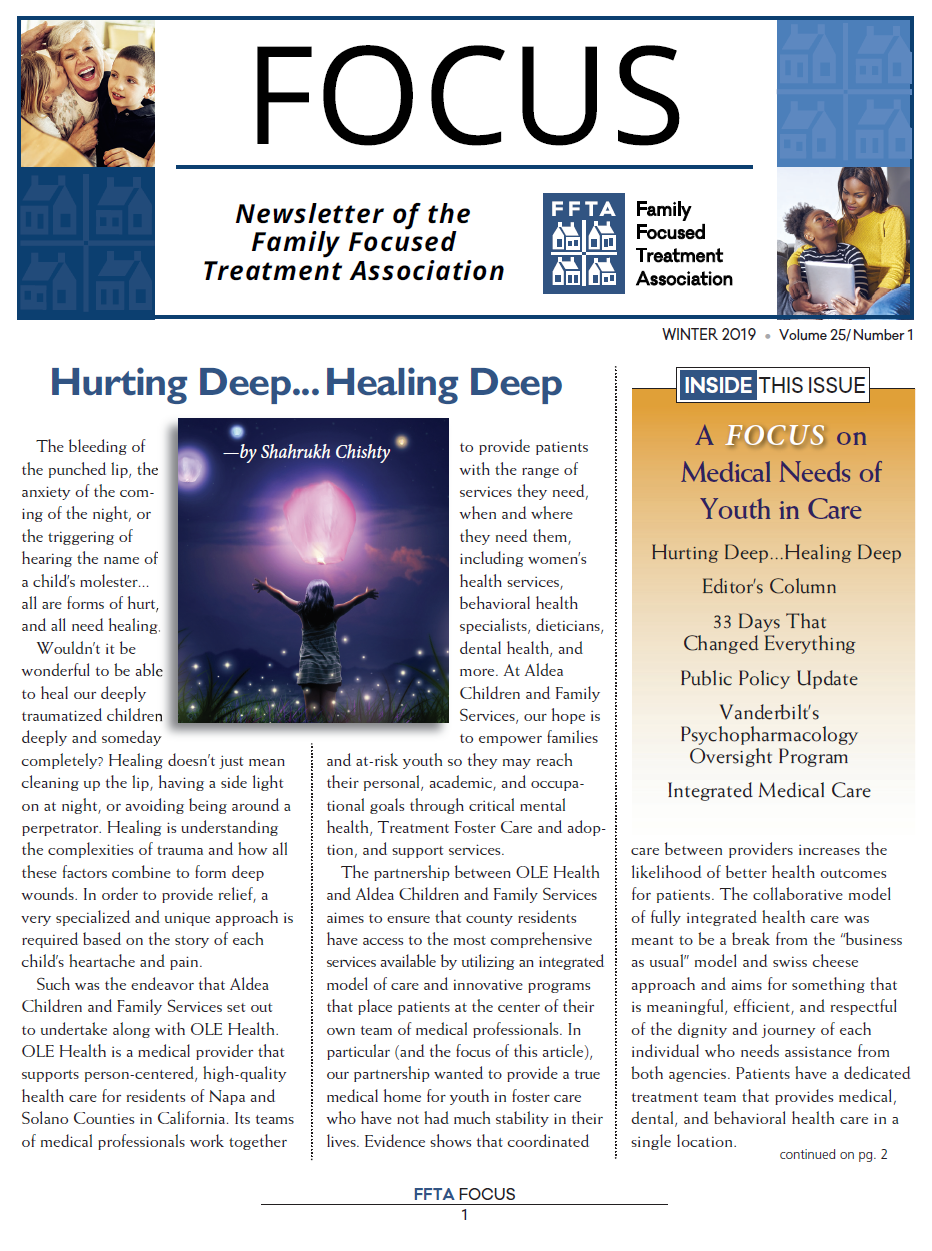 Hurting Deep...Healing Deep
The bleeding of the punched lip, the anxiety of the com-ing of the night, or the triggering of hearing the name of a child's molester... all are forms of hurt, and all need healing.
Wouldn't it be wonderful to be able to heal our deeply traumatized children deeply and someday
completely? Healing doesn't just mean cleaning up the lip, having a side light on at night, or avoiding being around a perpetrator. Healing is understanding the complexities of trauma and how all these factors combine to form deep wounds. In order to provide relief, a very specialized and unique approach is required based on the story of each child's heartache and pain....