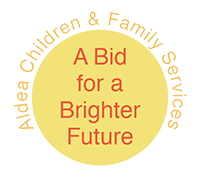 Get ready for Aldea's 13th Annual Benefit Dinner & Auction!
Saturday, May 17th, 6 – 10 PM
City Winery at the Historic Napa Valley Opera House

Join us for dinner, dancing and auction bidding!
Ticket price: $75 per person, $750 per table of 10
Click here to purchase tickets.
Find out how your business can support critical community services and gain exposure in the community through our sponsorship and auction donation opportunities.
About the Event Sponsors
Aldea is one of only seven local nonprofit organizations participating in City Winery's Gala Donation program. The donation, valued at $35,000, includes the event space and dinner services. As always,
100% of proceeds go to Aldea services for families in our communities!
Michael Dorf, Founder and CEO of City Winery notes, "We wanted to be very generous to show off the beautiful transformation of the Opera House and make sure the local community understands our commitment and desire to integrate with the community, and our human connection the various important philanthropic causes."
Thank you to City Winery and our other sponsors: