Events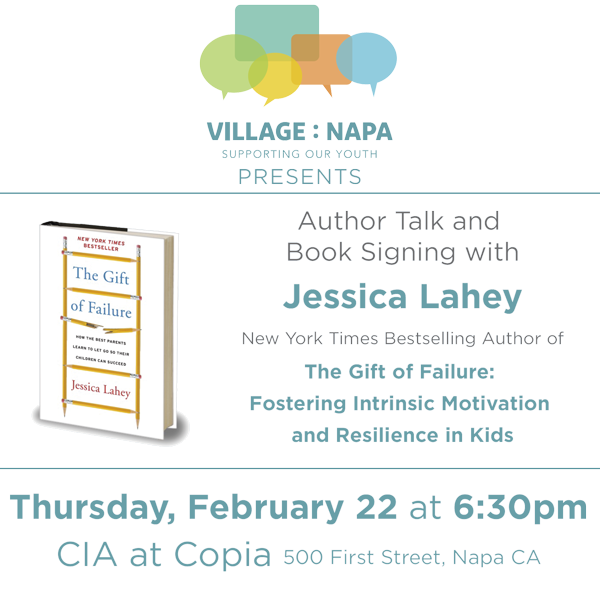 What's the best way to motivate students to take ownership of their education, help them learn deeply and durably, and develop emotional and intellectual resilience? The key lies with intrinsic motivation that comes from within. Lahey describes how teachers, parents, and coaches can help kids discover intrinsic motivation by fostering autonomy, competence, relationships, and personal relevance. She summarizes the current research on extrinsic and intrinsic motivators, praise, and learned helplessness, while detailing the instruction, assessment, and evaluation methods that result in deep, durable learning. Finally, she reveals how parents and educators can give students the support and encouragement they need in order to stay motivated over the long term.
Date and Time
Thu, February 22, 2018
6:30 PM – 8:30 PM PST
Location
CIA at Copia (The Culinary Institute of America)
500 1st Street
Napa, CA 94559
Save the Date- Aldea's Courage to Change Annual Gala and Fundraiser Thursday 9/27/18 at Blue Note Napa
Save the Date- for the 3rd Annual Aldea's Courage Village Suicide Prevention and Awareness Conference September 28, 2018.
Courage Village 2017 #1
Courage Village 2017 #2
Courage Village 2017 (Spanish)